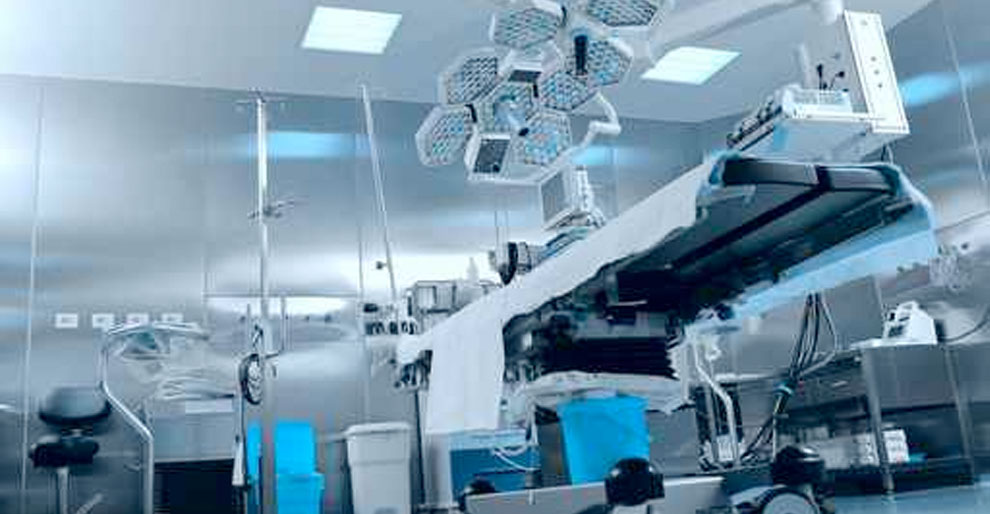 We Speak Spanish
Procedure Chairs
Milano D20
Procedure Chair
A highly-adjustable, affordable chair for modern practices
The Milano D20 is a highly versatile procedure chair perfect for dental procedures, implantology, orthodontics, ENT, facial procedures, examinations, diagnostics and minor surgeries. Using the handset remote or foot controls, operators can adjust the chair's height, backrest, seat rest and leg rest.
The Milano D20 comes standard with an articulating headrest, wheeled base and medical accessory guides. Multiple color options are available.
Four Independent Electronic Movements: Height, Backrest, Leg Rest, and Seat Rest
One Synchronized Electric Movement: Backrest / Leg Rest
Chair height: 21 to 33 inches

One Manual Movement: Leg Rest Extension
Convenient automatic reset control returns chair to its original position
Articulating headrest can be adjusted for a variety of procedures
Wheeled base for moving the chair throughout your facility
Leg rest lowers to 90 degrees, allowing patients to easily enter and exit the chair
Hand set and foot panel controls
Constructed with latex-free, non- toxic and non-carcinogenic materials
Protective ABS plastic covering
Stitchless upholstery available in a variety of colors
Sleek system with a small footprint
Provided with medical accessories guides on the backrest
Optional Accessories: paper roll holder, thigh supports, IV rod, etc.
Chair Height:

21 to 33in

Mattress Width:

22.8in

Mattress Length:

61.6in
---
Milano E20
Power Procedure Chair
Advanced features and elegant engineering
The Milano E20 is an excellent alternative to traditional procedure chairs. It offers innovative features and modern styling at a competitive price. The multi-specialty general procedure chair is available with options suited for most office-based medical procedures.
The Milano E20 is comfortable for both the operator and patient: it is wider than traditional procedure chairs and offers easy access to people with mobility difficulties, thanks to the chair's adjustable height (lowers to 20.5"/52 cm).
Designed for comfort, the Milano E20 can be used for lengthy procedures. Plus, its physician-configured adjustments provide excellent visibility within the operative field.
180° chair rotation: Swivel feature rotates the chair 90° to the left or right, providing efficient access to multiple patient areas. 

Tapered head allows for easy access to facial areas for the practitioner.
Foot pedal adjusts the height, back and level positioning.
Lumbar support mattress: Ergonomic mattress design allows for lumbar- back support, patient head comfort and adjustable foot support.
Convenient "auto return" function restores the chair to original position and saves operator time. This allows the patient to easily get on and off the chair.
Footrest is easily extended via a manual control knob.
Sleek system with a small footprint.
Stitchless mattress/covering allows for easy cleanup and sterilization.
SPECIFICATIONS
Chair Weight: 166 lbs. (75kg) Maximum Capacity Load:

440 lbs. (200kg)

Voltage: 100-110 – 230V Frequency: 50/60 Hz

Maximum Consumption:

100W

Phases: L+N

COLOR OPTIONS

STANDARD ACCESSORIES

Hand Remote
Foot Controls Paper
Roll Holder
---
Meridian
Power Exam Table
Designed for patient comfort and convenience
The Meridian Exam Table is an economical option for facilities seeking a simply designed, convenient exam table. The table comes with a pull-out foot rest and extendable stirrups, making it ideal for a variety of office-based medical exams. With electronic height adjustment, adjustable foot stirrups, and convenient paper roll holder, the Meridian Exam Table can be easily prepared between patients in any busy practice.
Ergonomically designed seat section and back section are designed for patient comfort.
Seat section features pelvic tilt for enhanced positioning capabilities.
Convenient and flexible operation with quiet motor.
Easy-to-clean, smooth surface.
Foot stirrups angle can be positioned for each patient: 15°, 30°, 45°

Extendable, padded foot rest.
Use convenient handle to manually adjust back and seat rest.
Electronic height adjustment via hand control.
Stainless steel basin slides out from the base of the table.
Convenient paper roll holder located under the back section.
Height adjustment range of 16 – 35.5 inches.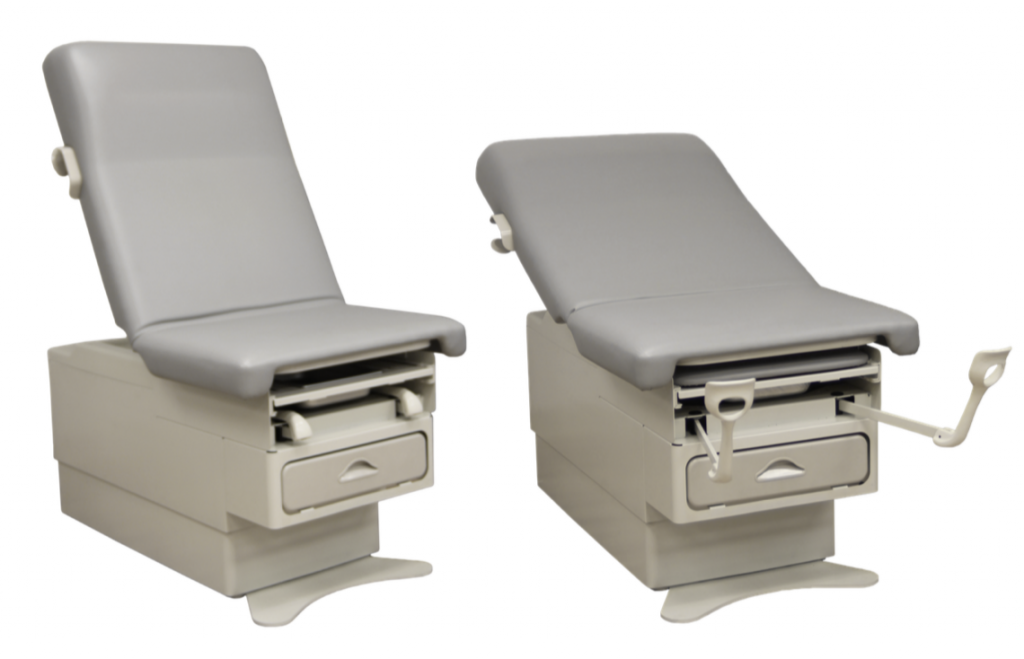 Maximum load: 550 lb

Dimensions:
55 in ± 0.8 in x 28 in ± 0.8 in

Minimum Height (without cushion): 16 in

Maximum Height (without cushion): 35.5 in

Cushion height: 3.5 in

Slide length of foot rest: 11 in ± 0.8 in

Slide length of pull-out basin: 17 in ± 0.8 in

Table height adjustment: 19 in ± 0.4 in

Back section angle: 0° ~ 70° ± 5°

Seat section angle: 0° ~ 7° ± 1°

Foot rest angle: 45° ± 5°